ExAM
For all Ex hazardous area industries the one compliance system to cover all: ExAM.
Existing Competence System for Explosive Industries: ExAM.
Today, explosion-proof technology has become a decisive line for safe operation of explosive industries. Every decision, every process in this spirit must be born or realized.
ExAM is a in-house competence system in which the system is well prepared to make responsible decisions on explosion-proof technology - not retrospectively, but anticipates and aligns the lines accordingly.
An important element of the Ex is a competent person, but he only thinks about it. Processes are built up to ensure that sustained explosion safety aspects throughout the lifecycle are adequately weighted in decision processes, promote and support the feasibility of safe operation under the auspices of economy.

The ExAM certification scheme has been audited according to EN ISO/IEC 17024 and the related personal certification activities were approved by the Notfication Authorities of the European Council
Need help?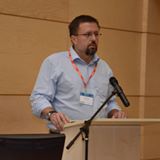 Árpád
Veress
Managing Director
+ 36 30 966 0223
veress@exnb.eu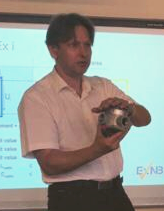 Dr. Gábor
Kun
Head of Certification
+ 36 20 354 2863
kun@exnb.eu